Here's how Labor Day Weekend 2020 came to be:
Labor Day is a federal holiday in the United States celebrated on the first Monday in September to honor and recognize the American labor movement and the works and contributions of laborers to the development and achievements of the United States.[1][2][3] It is the Monday of the long weekend known as Labor Day Weekend.
Beginning in the late 19th century, as the trade union and labor movements grew, trade unionists proposed that a day be set aside to celebrate labor. "Labor Day" was promoted by the Central Labor Union and the Knights of Labor, which organized the first parade in New York City. In 1887, Oregon was the first state of the United States to make it an official public holiday. By the time it became an official federal holiday in 1894, thirty states in the United States officially celebrated Labor Day.[4]
Canada's Labour Day is also celebrated on the first Monday of September.
Labor Day info from Wikipedia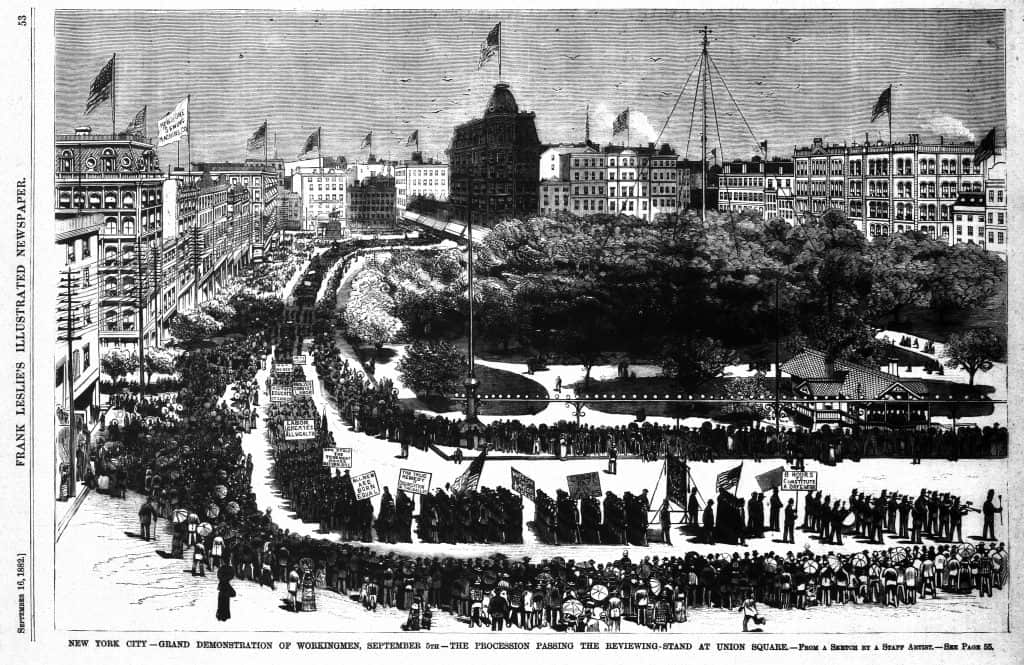 Thanks to Wikipedia, "The Free Encyclopedia", for this information for our post on Labor Day Weekend 2020 – text above from https://en.wikipedia.org/wiki/Labor_Day 
Happy Labor Day Weekend 2020
This holiday is especially significant this year as we thank and salute essential workers.  We thank the first-responders, the store clerks, the deliver drivers, health care workers, teachers and more who do everything they can, everyday, to make all our lives just a little bit better.
We thank our employees, our suppliers, our customers – the countless numbers who make all of our labors worthwhile.  We wish all of you, and your families, friends and associates the finest Labor Day Weekend 2020!  May this day in 2021 be brighter.
Please Contact Us with suggestions or questions anytime.
Please feel free to Like and Follow us on social media as well.
Thanks for our friend and vendor Keith Klein of OnYourMark, LLC for sharing this post with us, so we could share it with you.